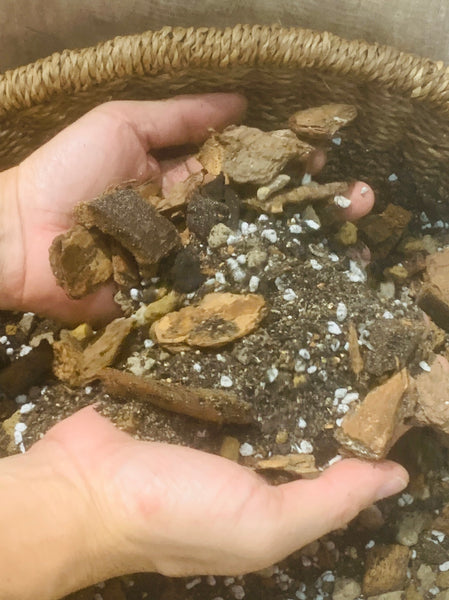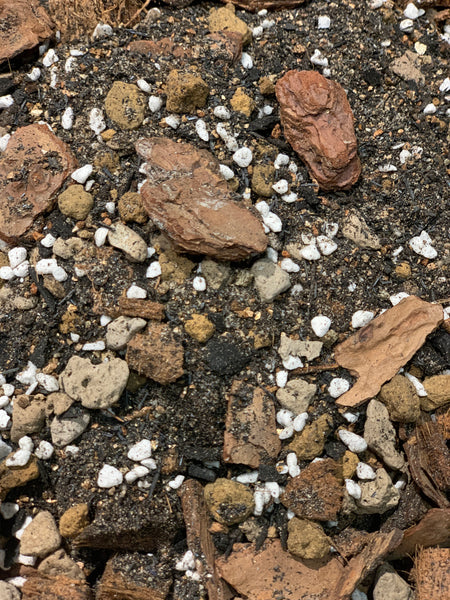 Tropical Rainforest Potting Mix A (Epiphytic Aroids and Hoyas)
Our plants thrive when provided with an environment closest to their natural habitat. 
Thus, we handcrafted our Tropical Rainforest Epiphyte Potting Mix for epiphytic Aroids, Hoya and other plants that climb and/or live on trees.
This is one of the best selling potting mix in our shop; a tried and tested blend for all epiphytic Aroids (Vining Philodendrons, Anthuriums, Syngoniums, Rhaphidophoras, Epipremnums, Monstera) & Hoyas. We put together Pine Bark, Charcoal, Pumice, Perlite, Coco Chip, Vermicast, top quality organic soil and a couple of premium classified ingredients to achieve a fast draining and airy mix, while maintaining a good amount of moisture retention.
Lovingly blended In the right proportions of various substrates to attain the best aeration, antibacterial and nutritional properties, our potting mix will put plants right in an environment that echoes their rainforest home, allowing them to feel at home anywhere.
Available in 3 Litres packs