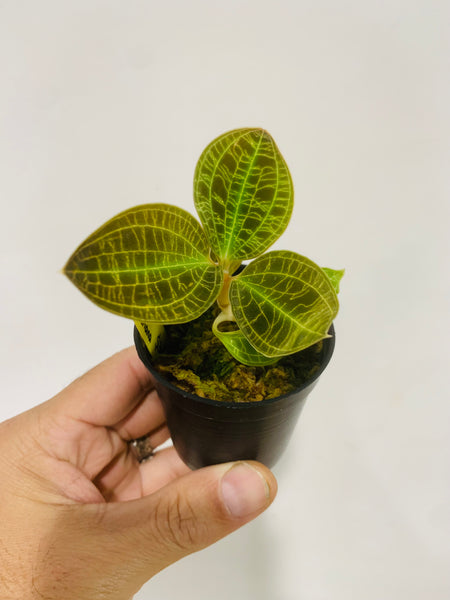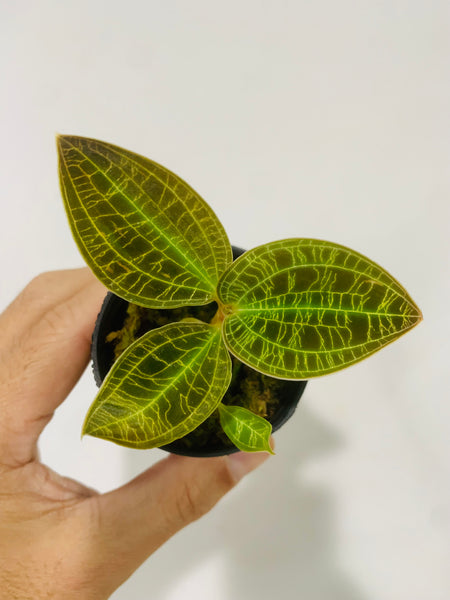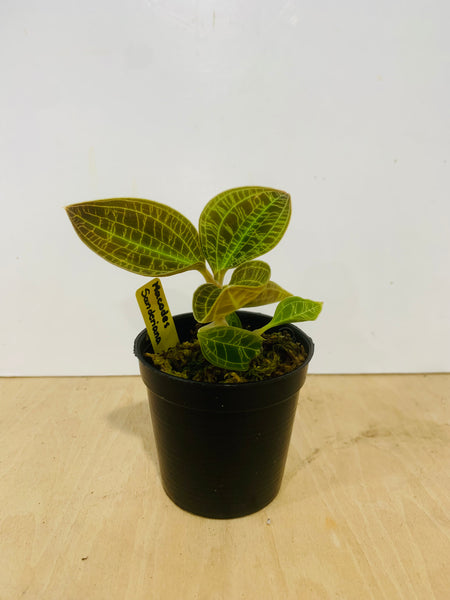 Macodes sanderiana
Macodes sanderiana is a beautiful, small jewel orchid with dark, muddy green leaves, neon light green veins, and the signature lightning minor veins which glisten gold to orange. Stare at this leaf long enough and you might fall into the Matrix!
Jewel orchid is a common name used to refer to a number of orchids that are cultivated primarily for their foliage instead of their flowers. These are namely orchids in the genus Ludisia, Goodyera, Anoectochilus, Dossinia and Macodes. It is worth pointing out that they are all classified under the Goodyerinae subtribe and have varying distribution. Jewel orchids are typically known for their striking veining that is usually glittery.
Care Guide
Light: Medium to bright shade
Water: Water when top inch of medium is dry
Humidity: Average to high
Medium: Well-draining medium. We recommend trying our Tropical Rainforest Ground Potting Mix
Propagation: Stem cutting
Pet-friendly
Disclaimer
Product photo shown is for reference only. Actual plant colour, type, size and arrangement may differ from photo. As no two plants are alike, do expect its natural variation from the photos.
* This product comes in a small terra-cotta pot.
We are committed to sending you the healthiest plants we have.
Please note that we do not deliver to addresses outside Singapore
For address within CBD, Sentosa, Pulau Ubin,  Jurong Island or other islands of Singapore; we are not able to deliver as well.