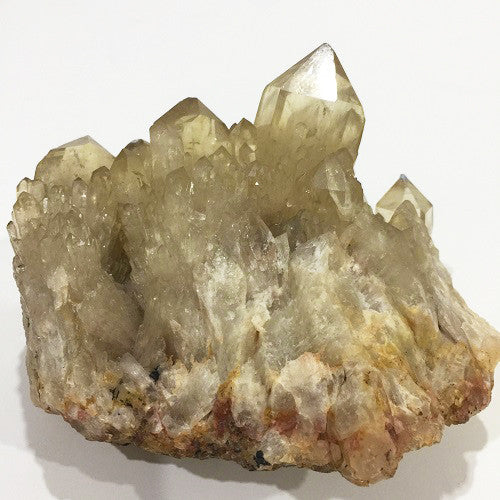 Citrine Cluster
Citrine promotes emotional balance, removes fears, and facilitates psychic perception. It alleviates depression and stress, brings clarity of thought and intention, and increases confidence and will power.
Symbolizing the light of sunrise, it's often used when initiating a new cycle for a project or phase of life. Known as the merchants stone, it empowers prosperity, sharing, and generosity.
Physically, it supports any problem or treatment involving the digestive system, and helps with weight loss and eating disorders. It activates the solar plexus, and aligns all chakras with the etheric plane.